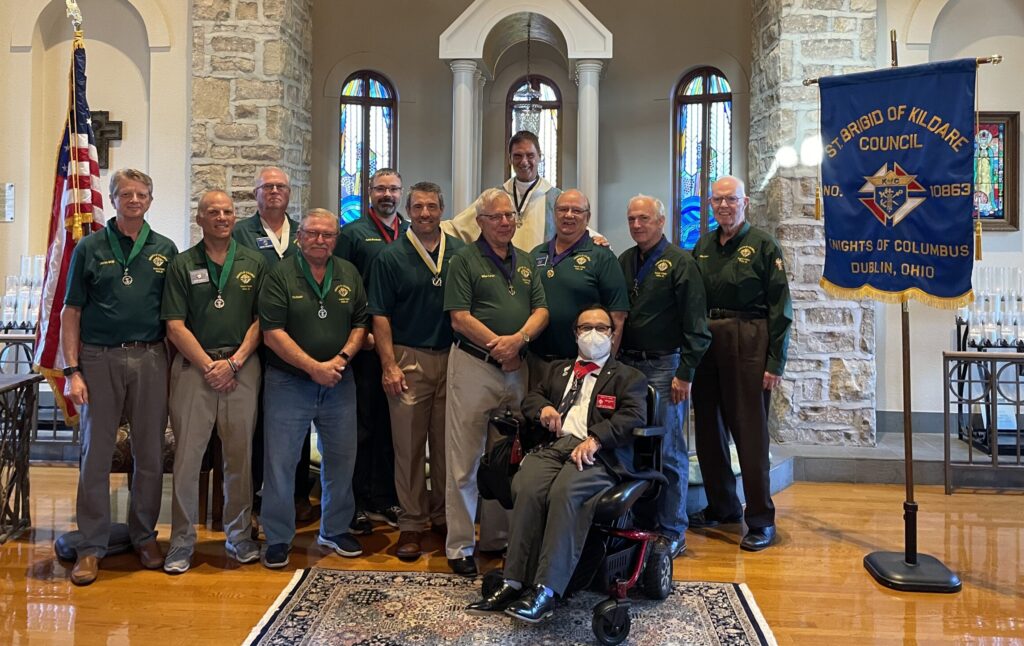 The Knights of Columbus was founded in 1882 as a fraternal benefit society for the purpose of uniting men of Catholic faith and to provide for the families of deceased members. Since then, the Knights of Columbus has grown from several members in one council to more than 15,000 councils and 1.9 million members worldwide.
The St. Brigid Council was formed in 1992 and now has over 200 members contributing to the many projects we do for our parish and community. The Knights of Columbus offer a year-round opportunity to serve and become engaged at St. Brigid with events that support church, community, family, youth and fraternal life at our parish. Some major events include the Father-Daughter Dance, Measure Up Campaign to support the Northwest Special Olympics and OSU Nisonger Center, Sunday Social Knights' Pancake Breakfasts, K of C Free Throw Championship, support for the High School Youth program, parish Easter Egg Hunt, Council Family Picnic, Annual Golf Outing to support the Knight's Memorial Scholarship, Roses for Mothers at baptisms, volunteer at the Dublin Food Pantry, Thanksgiving meal delivery, support for scouting, and many more.
We are always looking for new members as well as new opportunities to support our parish. Membership in the Knights is open to practicing Catholic men age 18 and over. If interested in becoming a member or if you know of a ministry that could use the Knights support, please contact membership@stbrigidkofc.org.
To learn more about current St. Brigid Knights of Columbus events, visit their website at the link below.